Mining Historical Research on Identity & Museums
Museum scholars analyze historical research to trace representation, equity, and opportunities for change.
by
Oct 28, 2020
Museums have long presented stories about culture through exhibitions and programs. In the first decades of the 21st century, a nuanced conversation about identity has emerged. Museum workers and audiences alike are asking critical questions about the role of museums when it comes to identity. How should museums represent the complexity and fluidity of people's identities? Who should be involved in telling those stories? How should museums address the needs of audiences with different identities? And what about the identities of museum workers themselves -- how should they come into play?
In 2020, a group of 12 emerging museum scholars -- who made up the inaugural Curator - Knology Writing Scholars Workshop -- looked to historical research to explore these questions. They investigated articles in the archives of Curator: The Museum Journal to understand how research on museums has both reflected and shaped the field's work on identity topics since the middle of the 20th century. Drawing on personal and professional experience, the scholars' analysis tracks museums' ongoing struggles to equitably address identity and progress toward productive dialogue around this topic. They also present opportunities for museums and publications like Curator to continue to cultivate this work. Together, the scholars produced a series of articles that offer a multifaceted response to the hard questions facing the museum field today. These articles were published on the Curator website and in the print edition of the journal (volume 64, issue 4) as open-access "Virtual Issues." This meant that Curator articles cited in each piece will also be open access for a period of time.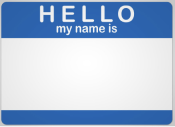 Curatorial Authority Vs. Subjects' Self-Knowledge - "You Love Them, but You Don't Know Them: Recognizing & Welcoming Lived Experiences," a Virtual Issue prepared by Lauren Cross and Tiffany R. Isselhardt, explores how museums have addressed the diverse social categories represented by their audiences. The literature suggests many identities can be equitably included in exhibition and program planning and implementation, with benefits for long-term collections practices and overall engagement with the community. Read the full article here.
Human Health & Wellness in Museums - "The Human Condition: Health, Wellness, & Emotional Connection in Museums," a Virtual Issue prepared by Abigail Diaz and Sunewan Paneto, studies how the museum field has addressed illness, disability, death, and overall health with various techniques. Using the Curator archive, the authors trace the evolution of dialogue about wellness in museums, both for visitors and staff. Ultimately, their analysis makes a case for museums to embrace the emotional experience of their constituents. Read the full article here.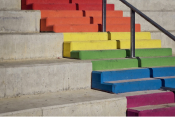 Small Museums & "Difficult" History - "The 'Rich Gay'? Small Museums and Funding 'Difficult' History," a Virtual Issue written by Kelsey Brow and Joshua Buckner, compares the prevalence of LGBTQIA identities in the general public and the museum workforce with the lack of funding for exhibitions and programming around LGBTQIA+ topics, especially in small museums. The authors investigate historical research in Curator's archives to understand how museums have handled subjects considered politically or culturally challenging, and the ramifications for funding of these projects. Brow and Buckner look to present-day examples of historical house museums to highlight the creative community organizing approaches to fundraising that can increase representation of LGBTQIA+ people and cultures. Read the article here.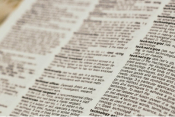 The Struggle of Defining Museums - In the Virtual Issue "Defining the Museum: Struggling with a New Identity," Brenda Salguero traces historical efforts to define museums, pointing to the ongoing challenge of capturing the essence of this professional field. This study shows that power and privilege have always influenced and continue to shape the museum sector's image of itself. Ultimately, Salguero advocates for a new approach to museum definitions, one that acknowledges the difference between aspiration and achievement, and holds up definitions as a touchstone for the field to advance its work. Read the full article. Note: This Virtual Issue was republished in multiple languages by Swiss Museums Magazine, a publication of ICOM Switzerland. The article was translated into French, German, and Italian.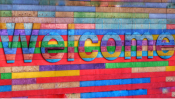 Representation & Inclusion in Museum Evaluation - Alice Anderson and Michelle Mileham's Virtual Issue, entitled "Welcome to the Museum: Reflecting on the Representation and Inclusion in Museum Evaluation" examines how museums have embraced people with different identities (or not) in the last few decades. Drawing on Curator's archives and other museum scholarship, the authors track the impacts of these actions on staffing and professional practice in museum evaluation. Based on this research, Anderson and Mileham recommend a thorough process of reflection by individuals, departments, and institutions to ensure that museum evaluation – and museums writ large – welcome and support workers and visitors with a variety of identities and perspectives. See the article here.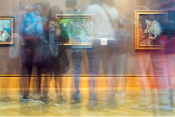 Serving Non-White Audiences - Nick Martinez's Virtual Issue titled "Increasing Museum Capacities for Serving Non-White Audiences" surveys the historical relationship between museums and communities of color in the United States, particularly those identifying as Black and African American. Studying the Curator archive and other sources, Martinez points to the paucity of studies that focus on this part of the population. The article illustrates the effect of these omissions and historical trends in contemporary museum settings, with a special focus on the famous American Museum of Natural History. Highlighting inclusive approaches and practices from the literature, the article offers solutions to the issues of representation and authority that have challenged many museums' ability to embrace African American communities. Read the full article.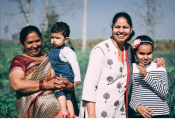 Culturally Diverse Families at Museums - Pamela Maldonado and Cecilia Nguyen's Virtual Issue, "It's Not Just for the Children: On Engaging Culturally Diverse Families at Museums," studies how the museum field has historically prioritized Anglo families in research, exhibit design, and programming. The authors pinpoint gaps in Curator's archive on this topic, with few research articles focusing on families representing diverse cultures and identities. More recent literature features inclusive approaches to research on family learning, and how museums can serve culturally diverse families. Through their analysis, Maldonado and Nguyen show that museums' ability to work with all families hinges not only on adopting specific techniques, but also on taking a new perspective on the rich variety of families that visit museums. Read the full article.
More about the Project
The 2020 Writing Scholars Workshop was funded in part by the Institute of Museum and Library Services (Grant #MG-50-18-0044-18). The Workshop was one component of a larger project called Emerging Research on Identity, Representation & Inclusion in Museums. Read more about the overall findings of this project here.
The Workshop was also supported by Curator: The Museum Journal and its publisher John Wiley & Sons, Inc. Knology is the editorial office for Curator: The Museum Journal, the museum field's most widely circulated scholarly publication.
Interested in hearing more about the Writing Workshop initiative at Knology? Sign up for updates here. Want to support future Writing Workshops? Contact Kate Flinner at KateF@knology.org.